Since launching in 1894, First Bank Plc has established itself as a brand of strength and dynamism, with the vision to be the leading international banking group in Sub-Saharan Africa. Its brand is at the heart of the holistic experience it seeks to deliver to its stakeholders perpetually, which is essential to retaining patronage and the competitive edge that keeps it at the coveted position of the market leader.
First Bank recognizes the immutable merits of maintaining a "brand-first" mindset and culture, as a critical component of its business strategy. Its brand has evolved over the years, with strengthened manpower development policy to match the constantly evolving expectations of today's increasingly discerning stakeholders.
Employee Engagement
First Bank Plc's manpower development policy recognizes the invaluable contribution that human resources make to the growth and development of great workplaces.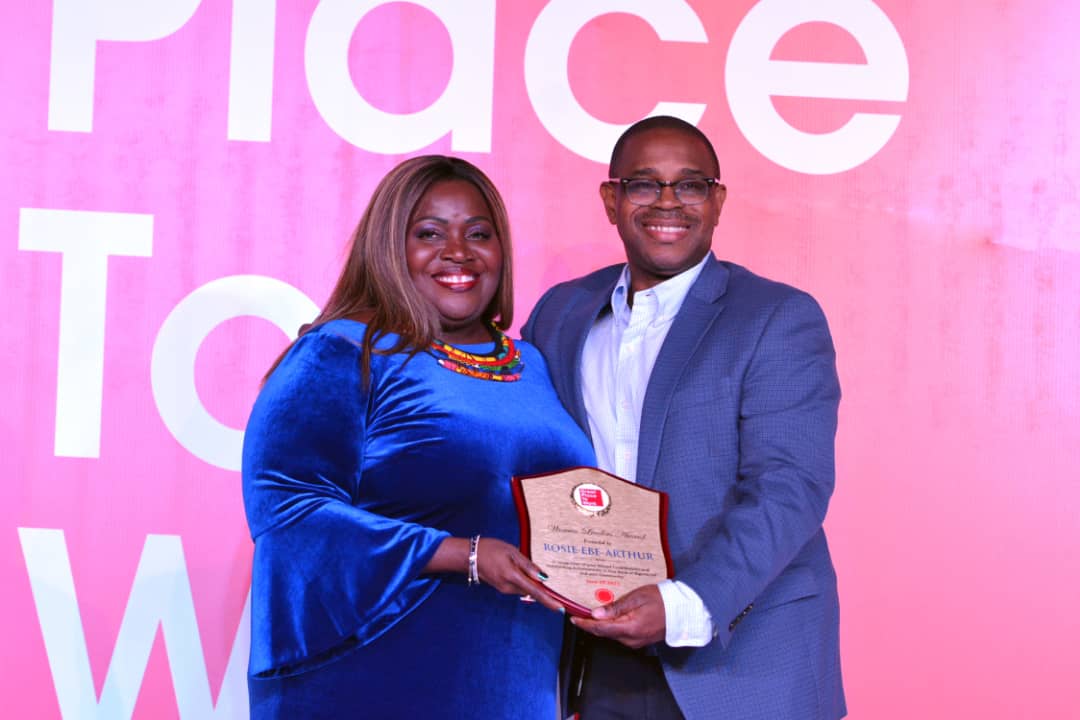 Rosie Ebe-Arthur - Group Head of Human Capital, First Bank Nigeria receiving a Great Place To Work award
It is no surprise therefore, that 98% of First Bank employees say they're offered training or development to further themselves professionally.
Also, 90% of them say Management involves people in decisions that affect their jobs or work environment.
First Bank Plc believes strongly that by ensuring a robust employee value proposition that helps retain top performers, it will continue to improve on the outstanding performance of its people during and after their service to the Bank.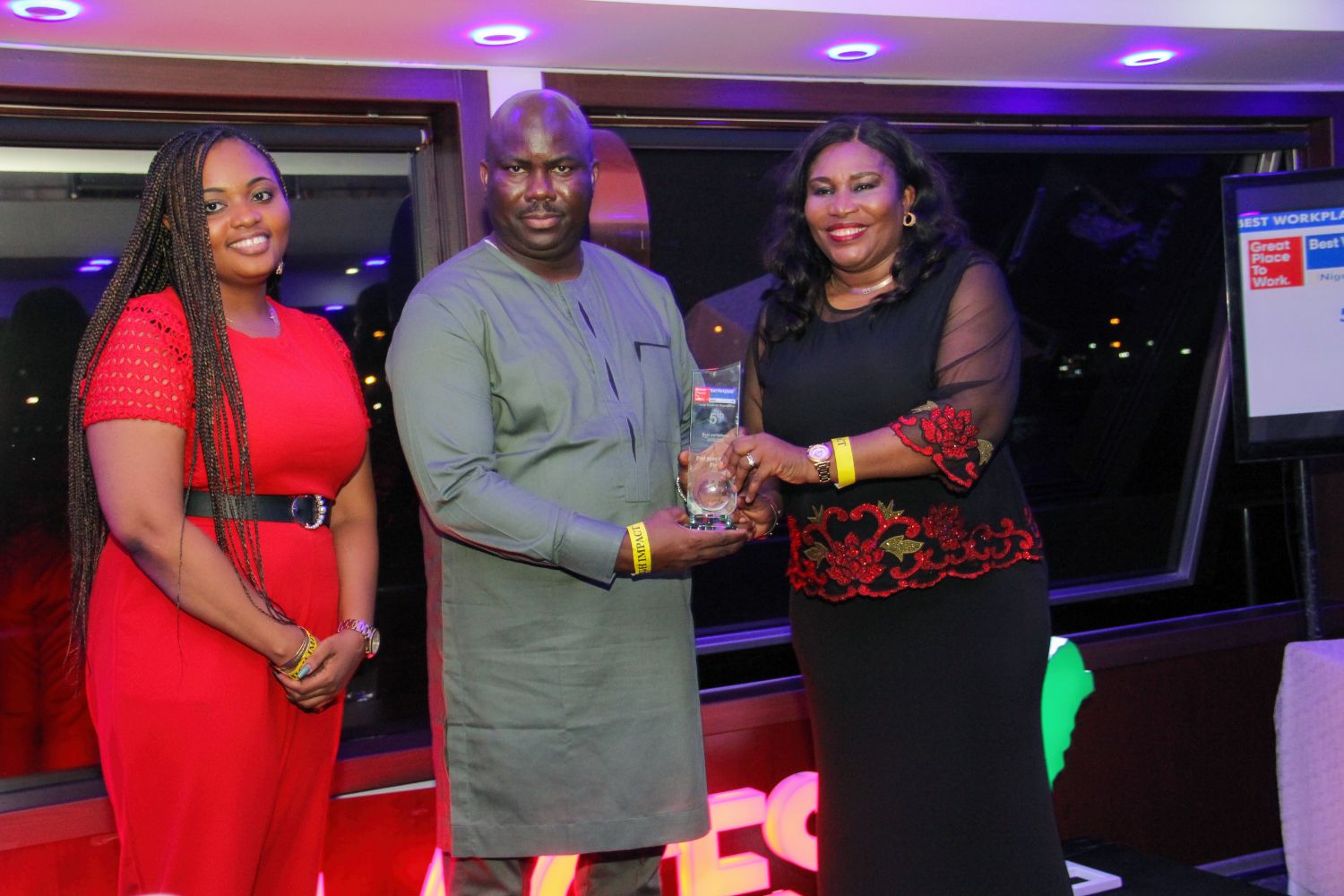 First Bank receiving a Great Place To Work award
First Bank Plc is committed to growing its people, minimizing environmental impacts, meeting the needs of its customers, and investing in communities in which it operates.
Keep your top talent engaged.
"Your people are your competitive advantage – but only when they're having a great employee experience." – Great Place To Work
Increase engagement and retention, fuel innovation and inspire company pride with Great Place to Work®.
Employees' Pride in their company and the work they do is one of the strongest drivers of overall satisfaction in the workplace. Earning Great Place to Work Certification™ builds tremendous lasting employee pride.
Get certified today!
---