Brilliant ideas for promoting your company culture award inspired by how Certified™ great workplaces celebrate their workplace recognition.
Did you recently become Great Place To Work® Certified™ . It's time to tell the world that you've created a company culture worth celebrating!
Whether you're preparing for Certification Nation Day – or just want to celebrate your company culture award – we've got ideas big and small for you.
Seeking positive ways to identify and promote company culture is one of the most powerful tools you have. Too few companies take the time to align smart, inclusive company culture ideas to their business growth strategies, but you've done it. Now's the time to share and recognize this amazing achievement. Go ahead, tell the world you've earned Great Place To Work Certification™.
Company culture award and its significance

A company culture award honors your organizational drive to build and sustain an exceptional work environment for employees. It demonstrates your company's ability to create the values, beliefs, and practices necessary to support staff well-being, growth, and satisfaction. You've shown a true commitment to advancing a workplace where employees can flourish both personally and professionally.

Importance of promoting company culture and its impact

Your company culture award isn't just for show – it has the ability to positively impact your organization. Actively promoting this hard-earned distinction will notably enhance employee engagement, whether it's by sharing highlight reels on social media or hosting celebratory virtual events for remote workers. When employees see external validation of their workplace, they feel a sense of pride and belonging.
They become more motivated and loyal. A strong company culture also plays a crucial role in boosting productivity. By highlighting your award in newsletters and press releases, you showcase exactly how your organization values and invests in employee well-being. This fosters trust and encourages collaboration, empowering your workforce to bring their best selves every day. The result? Increased efficiency, cohesive teamwork, and improved performance.
Fostering belonging and teamwork among employees

A strong sense of belonging and teamwork not only improves employee satisfaction and morale but also heightens productivity and collaboration. When employees feel they are truly part of a supportive team, they are more likely to thrive. They'll go the extra mile, share knowledge, and support each other's success.
Celebrating Certification Nation Day 2023

Certification Nation Day is on November 8, 2023. In previous years, Certification Nation Day was a one-day event; this year, we've expanded the celebration to encompass a whole week, all across the globe.
Now's the time to decide how to celebrate your award and promote company culture ideas. It's both an opportunity to boost your employer brand to customers and job seekers and to deliver the kind of employee recognition that increases engagement and inspires high-level performance.

Choosing a platform to celebrate

When it comes to celebrating your company culture award, there are many options to communicate your win. A formal press release to mainstream news outlets and specialized trade publications shines attention on your workplace. A website blog is an excellent way to highlight many of the essential employees who make your organization an ideal place to work. Online celebrations are a jovial way to mark this award. (Pro tip: We recommend doing them all!)
Press releases

Companies use press releases as a strategic communication tool to disseminate important announcements. They effectively spread your expertly crafted message to a wide audience that includes the media, stakeholders, customers, and the general
public. Here are key reasons why press releases play a critical role in sharing your award news:

● Media visibility: Press releases are designed to catch the attention of journalists and media outlets.

● Controlled messaging: These releases also allow your company to shape and control the narrative surrounding your news.

● Timely communication: Press releases enable your organization to deliver time-sensitive information efficiently.

● Stakeholder engagement: Beyond the media, press releases are a great way to communicate with stakeholders, including your investors, employees, partners, and customers.

● SEO and online visibility: Press releases distributed through online platforms can improve your company's search engine optimization (SEO) visibility.

● Brand building: When you consistently share positive news and updates through press releases, you also build and reinforce your organization's brand image.

Promote it in a newsletter

A newsletter is another valuable communication tool for sharing company news such as culture awards. Its ability to deliver targeted and frequent updates directly engages with a receptive audience. Here's why you should share your major win in a newsletter:

● Targeted distribution: Newsletters allow your company to reach a specific audience that already has opted in to receive such emails.

● Engagement and attention: Subscribers to your newsletter are more likely to be interested and perhaps involved in your company's activities.

● Consistent communication: Newsletters provide a platform for regular and dependable communication. This is especially critical when you have an ongoing updates about company culture, awards, achievements, and other developments.

● Brand building: A well-tailored newsletter reinforces your company's brand identity and values.

● Detailed information: Newsletters offer a chance for in-depth coverage of company news compared to shorter announcements and promotions.

● Visual appeal: You can incorporate dynamic graphics, images, and even videos to dramatically present your culture award in a newsletter.

● Two-way communication: Newsletters should include calls-to-action, such as feedback surveys or links to social media. This is an easy and efficient way to get the recipients involved. Have them share their thoughts and connect with your company's content to build a sense of community.

● Data insights: Many newsletter platforms provide analytics that track email open rates, click-through rates, and other engagement metrics. This data helps your company understand which content resonates most with your audience, so you can adjust future newsletters accordingly.

● Internal alignment: For larger organizations, a newsletter spotlighting company achievements can bring together various teams and departments. It effectively imparts information that aligns with the company's culture and accomplishments.

Promote your company culture award on a blog

A website blog plays a crucial role in shaping your company culture and highlighting this award with a wider audience. You completely control its content and tone while sharing important news about your organization. Here's why a company-sponsored blog is vital to molding your employer brand:

● Detailed coverage: A blog post allows for in-depth coverage of your company culture award.

● SEO benefits: Publishing a thoughtful blog post on your organization's website can improve search engine optimization.

● Permanent record: A blog post serves as a permanent record of your company's achievements.

● Shareability: Blog posts are easily shareable across social media platforms, email newsletters, and other communication channels.

● Engagement and interaction: Blog readers love to post comments. Having them share their thoughts, congratulations, and questions can cultivate community.

● Storytelling: A blog post provides an opportunity to tell the captivating story behind your culture award.

● Media and press reference: A thorough and informative blog post can serve as a source of inspiration for journalists and bloggers interested in covering the award.

● Educational content: Beyond just announcing the award, a blog post can educate its audience about how your company's culture, values, and initiatives contributed to the win.

● Internal communication: Sharing the blog post internally keeps all employees informed about the award and your company's recognition.

Virtual celebration ideas

Reinforce a positive work environment by hosting virtual events for remote workers to celebrate their company culture award. Assembling your team for a happy occasion can boost morale and camaraderie, which leads to stronger social support and connection among remote employees. Put these five ideas in action to make your online celebrations memorable:

● Virtual awards ceremony: Host a virtual event dedicated to the company culture award. Gather all team members on a video conference and have senior leaders or managers present the award. Share the significance of your award, the criteria for winning, and highlight the values it represents.

● Personalized video messages: Ask your team to record short video messages commemorating the award or expressing what company culture means to them. Compile these videos into a heartwarming montage that can be played during a virtual meeting or shared on the company's communication platform.

● Interactive virtual workshop: Coordinate a virtual workshop or training session related to the core values of your company culture. It can focus on teamwork, communication, or any other relevant topic. This not only celebrates the award, but also reinforces the culture you're celebrating.

● Virtual culture wall: Create a virtual culture wall where team members can post messages, images, and videos that celebrate your award and company culture. This can be set up on your company's intranet or collaboration platform, providing a digital space for sharing appreciation and memories.

● Virtual team-building activity: Plan a team-building activity that aligns with the company culture and award. Think virtual escape room, collaborative art project, or online scavenger hunt. This allows team members to be active participants while strengthening their workplace bonds.

Record these moments and reveal them on social media!

Social media channels
Social media is essential to sharing important news about your company culture award. It rapidly and widely disseminates information, engages with various audiences, and amplifies the positive impact of your award. Here's why you should use social media:

● Instant reach: Share your good news immediately and globally. With just a few clicks, information about your culture award can reach a vast audience that includes employees, stakeholders, customers, partners, and the general public.

● Engagement: Directly interact with your audience through social media platforms. People can like, comment, share, and engage with your post, which builds community and allows your company to quickly respond to congratulatory messages and inquiries.

● Viral potential: If your culture award news resonates with an audience, it has the potential to go viral. When you share news on social media, it can reach an even broader audience than intended. This creates buzz and raises visibility.

● Visual impact: Social media strongly supports visual content, such as images and videos. Share images of your award ceremony, employees celebrating, or interview snippets for greater impact.

● Storytelling: Social media invites creative storytelling. Use short captions, hashtags, and multimedia elements to reveal the story behind the award. Highlight the individuals who contributed to it.

● Brand reputation: Reinforce a positive employer brand reputation through upbeat news about your culture award. Maximize social media to show the ways your company values its employees, recognizes their efforts, and is committed to creating a positive work environment.

● Employee morale: Celebrate your culture award on social media to boost goodwill among employees. Your team will feel appreciated and proud to be part of an organization that receives worldwide company recognition for its culture and values.

● Transparency: Showcase your company's achievements in a public space to build trust and community with customers and stakeholders. Sharing your culture award on social media demonstrates authenticity.

● Real-time updates: Social media gives you the ability to update in real time and go live with award festivities. Keep your audience engaged and involved in your company's activities as they unfold.

● Cross-promotion: Social media also makes it easy to cross-promote related content, such as blog posts, press releases, and videos about the culture award. This creates a comprehensive and interconnected communication strategy.

21 social media celebration examples
Over the years, we've seen Certified workplaces share the news with their teams (and the world) in creative, memorable ways. Here are some of our favorites to inspire your own celebration and recruiting efforts.
1. Start from the top

Show employees (and prospective hires) that workplace culture is one of your company's highest priorities. Film a congratulatory message from your CEO or collect quotes from various levels of management.
Remember to share these both internally and externally, You want your team to get a morale boost and potential job candidates to see that you've put in the work to create a great workplace.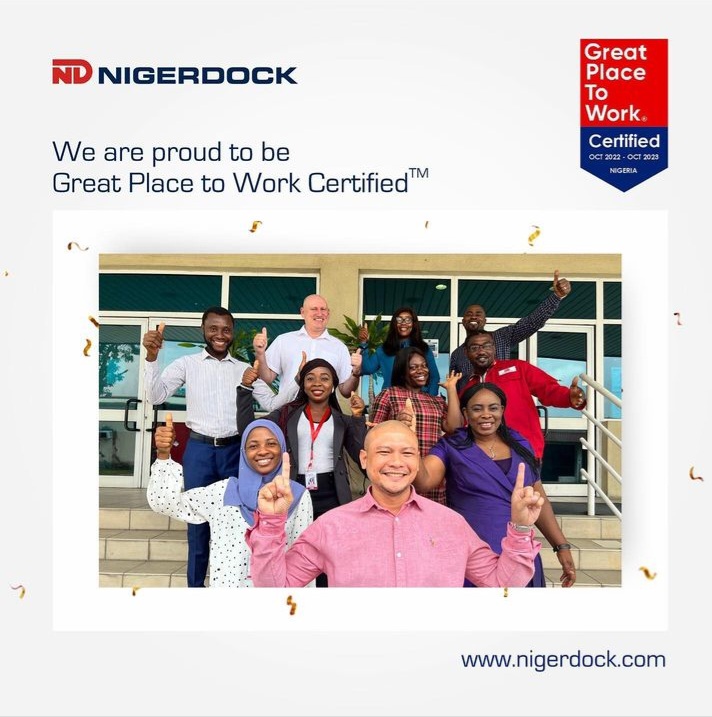 2. Surprise and delight

If your employees work on-site, celebrate them as they enter on the day of the announcement. Decorate the office, hang signs celebrating the win, and ask your top leaders to greet and thank employees at the door. You could even roll out a red carpet and create a step-and-repeat with a photographer for the occasion.
3. Get social with #GPTW and #GPTWCertified

Tell the world about your big win and what makes your company amazing. We can even send you a celebration kit with balloons, stickers, and more to celebrate your company culture.
4. Let your employees do the talking

Don't limit your celebration-sharing to executives – get the whole team involved! Here's a great example from AvidXchange, who celebrated by creating a fun group GIF of employees posing. Help job seekers see that employees are proud to be a part of your organization and excited to celebrate your achievements together.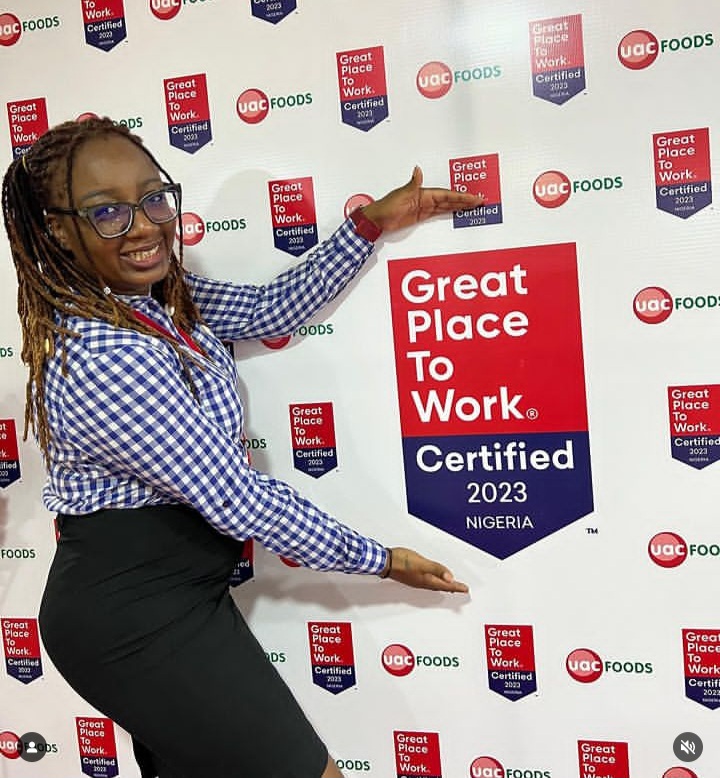 5. Go old-school social

When you're thinking social, don't stop at social media. Host a happy hour, throw a party, or provide free lunch for employees.
A few years ago, CHG Healthcare marked 10 years of recognition by bringing their people together for a thank-you from their CEO, along with games and prizes, including "spin the wheel of good fortune," rolling giant dice and Plinko.
6. Tap into technology

If you have employees working hybrid or fully remote, don't forget to include them in the celebrations. Use the technology you're already using to host a happy hour, cocktail-making class, or live concert over Zoom, like ALKU did during the height of COVID-19 lockdowns.
7. Provide giveaways

Everyone loves swag! Develop custom swag items so employees can boast about their workplace. Mugs, pins, stickers and notebooks are popular. You can also get creative – Cadence handed out foam fingers!

8. Create culture cookies

Commemorate earning your recognition as a great place to work with branded cookies. One company we work with sent out 14,000 cookies to ensure partners and customers knew they had earned such an accolade.
9. Give the gift of time

A great way to say thank you is to offer employees some extra time to pause, relax, and take in what they've accomplished. So, give your employees an extra day of PTO — they've earned it. Some companies close early on the day of the announcement and encourage employees to celebrate with family and colleagues.
10. Offer a financial reward

If your budget allows it, honor your employees' hard work with a pay raise or financial bonus. In our own research of workplaces across the country, Gen Z ranked better minimum wage and increased hourly pay as their number one factor in ranking an employer as a great place to work.
11. Reward the whole self (and their household)

A great workplace encourages employees to bring their whole selves to work. And with so many employees continuing to work from home, the crossover between home life and work life has never been so intertwined. Invite employees' families to be part of the celebrations or send them a card or small gift in the mail.
12. Celebrate in your job ads

Add GPTW branding and messaging to your job postings on social media and on your careers page to up your recruiting game.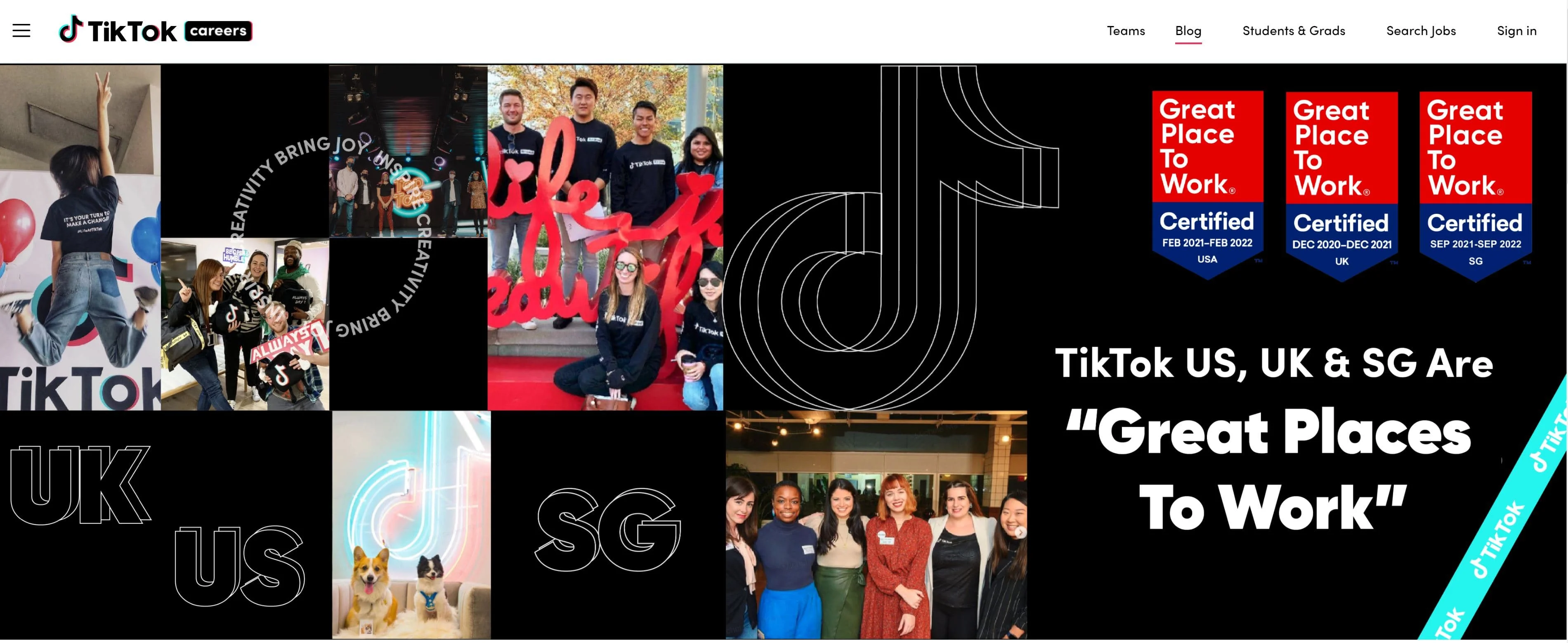 13. Launch an outdoor ad campaign

Earning Certification or a Best Workplace designation is a brag-worthy achievement. Ensure your office neighbors know they're in the presence of greatness with a billboard announcement or other signage near your major locations.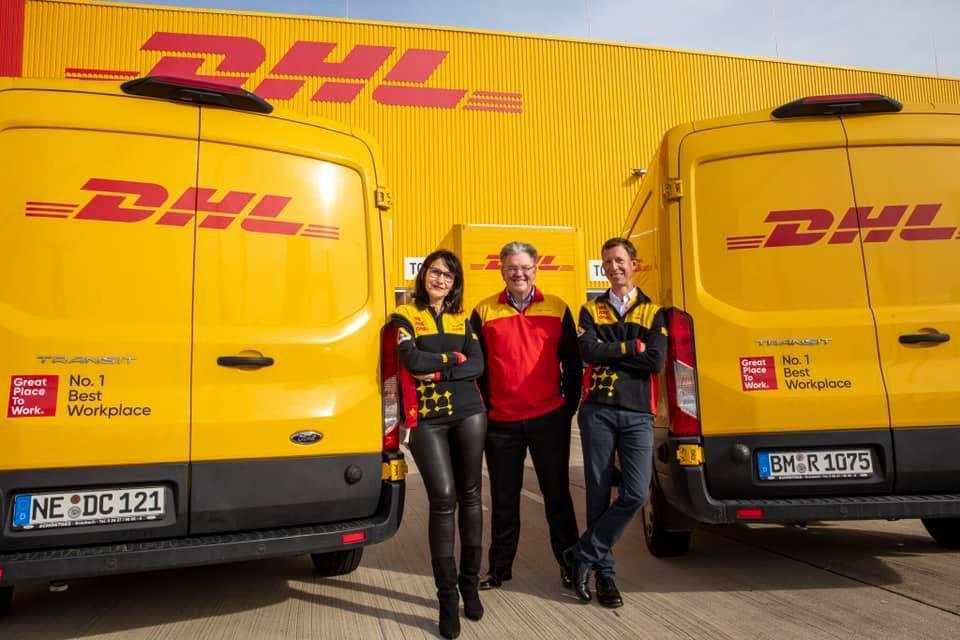 14. Email your customers

If you have a customer database that you send marketing emails to, send them the ultimate piece of employer branding: your company culture award.
Your workplace award is a big win for your employer branding. And these days, customers weigh a company's values and its treatment of its people in their buying decisions. Show your customers that you treat your employees as well as you treat them.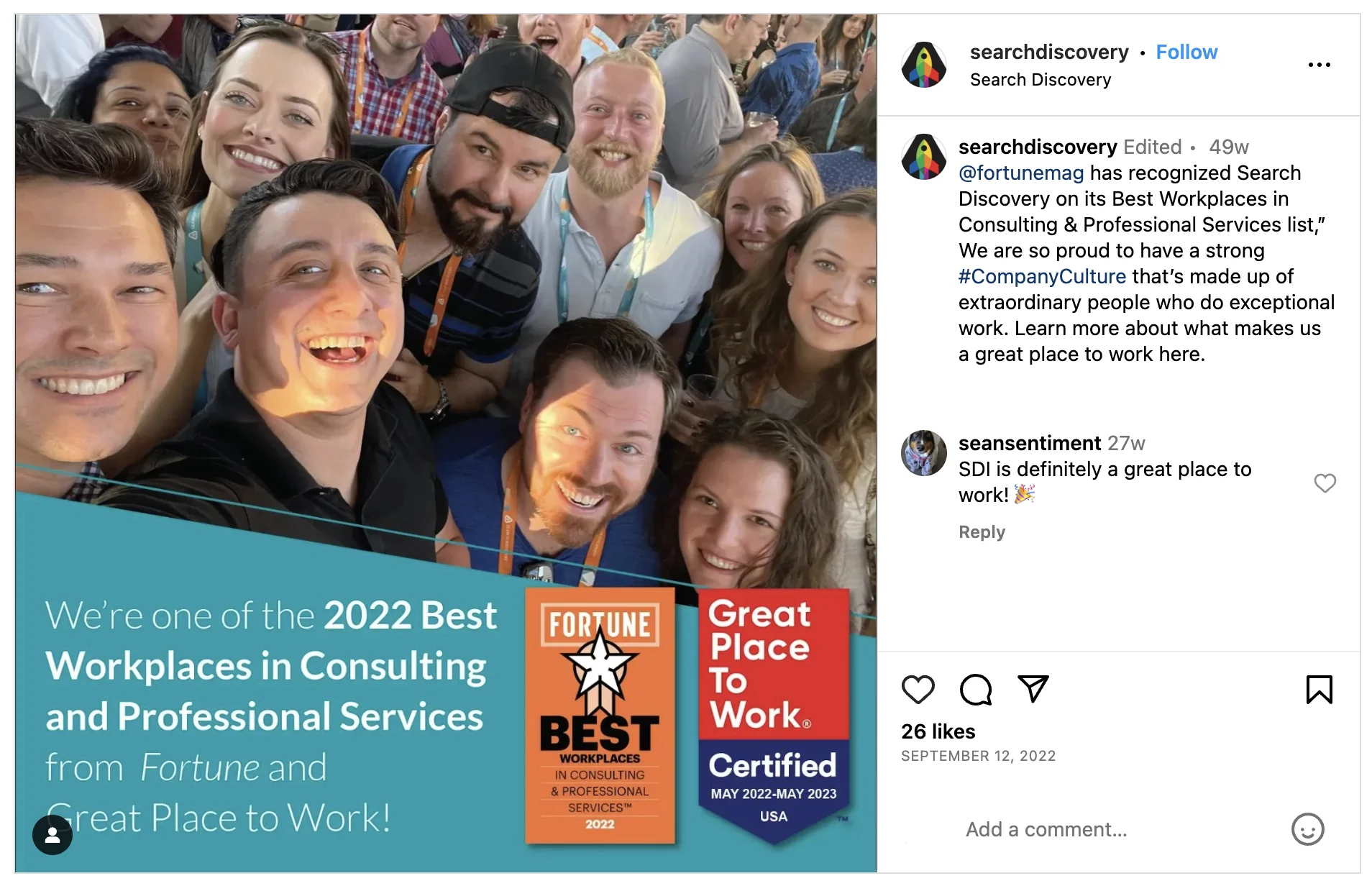 15. Update your company profiles

It may seem like a little thing, but it will make a big impact when job seekers come looking for you. Ensure that your company boilerplate and all your company profiles (Glassdoor, LinkedIn, Facebook, Instagram) mention that you are Certified or a Best Workplace. And while you're at it, update business cards and email signatures, too.

16. Start spreading the news
A press release, like this one from DuPont, is a reliable way to get the word out about your achievement. Highlighting your Certification in a release helps media outlets find out about it and demonstrates that you value your culture just as highly as you value other aspects of the business.
17. Show your stats
Everybody enjoys showing off a great score. Your employee surveys generate a ton of quantitative data, and if you've earned Certification, you know those numbers are impressive. So show them off!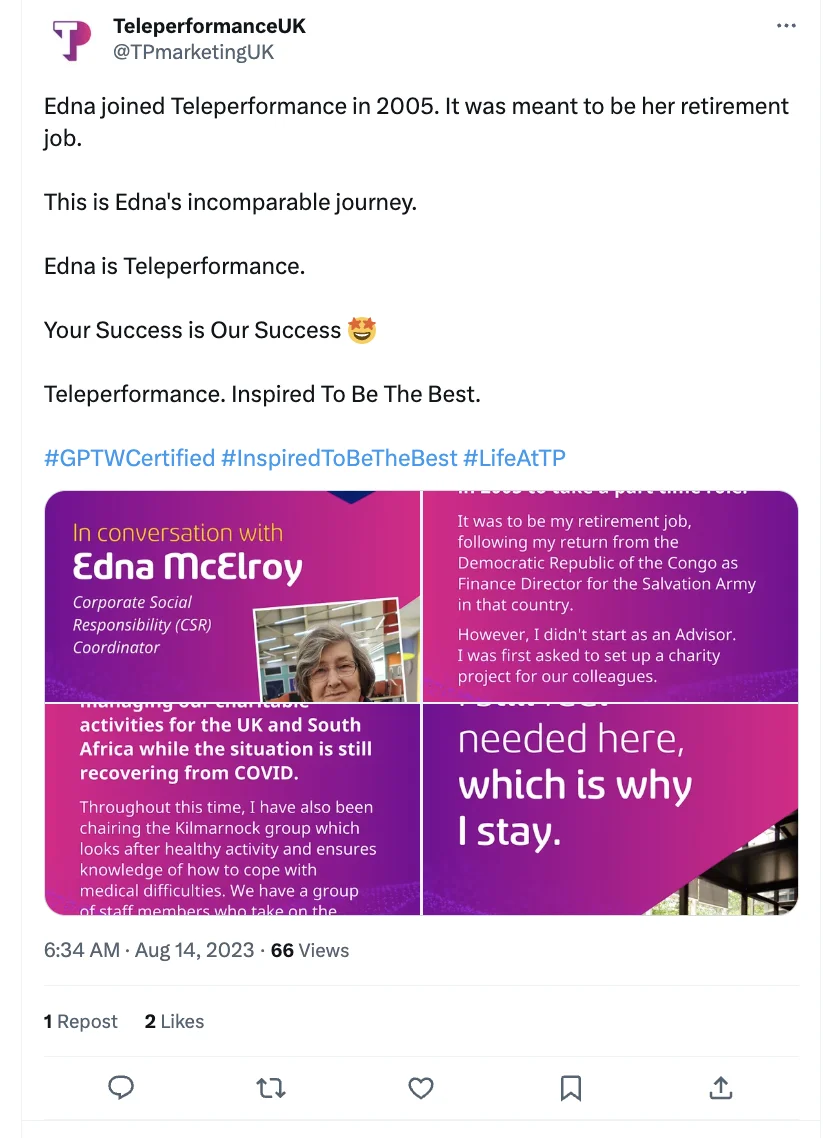 18. Share stories throughout the year

Invite a different employee to open all hands-meetings with a short speech about why the company is a great place to work for them personally. Hearing directly from employees will reiterate the message that your goal is to create and maintain a great workplace for all.
19. Send your culture leaders to Summit

Managers can make or break a company culture. Got amazing culture leaders in your organization? Thank them and keep them engaged by sending them to our For All™ Summit.
They'll learn from other passionate business leaders and bring back fresh ideas to take your workplace to the next level.
20. Know your why

Great workplaces don't happen by accident. Behind the Certification and any other accolades you've earned, there's a story. What is it about your workplace that makes employees excited to come to work, proud to stay? Sharing employee stories on social media can be a compelling, credible way to attract talented job candidates who are considering where to make their next career move.

Teleperformance, a Certified workplace in the United Kingdom, showcased one employee's story as an example of why people choose to join and stay.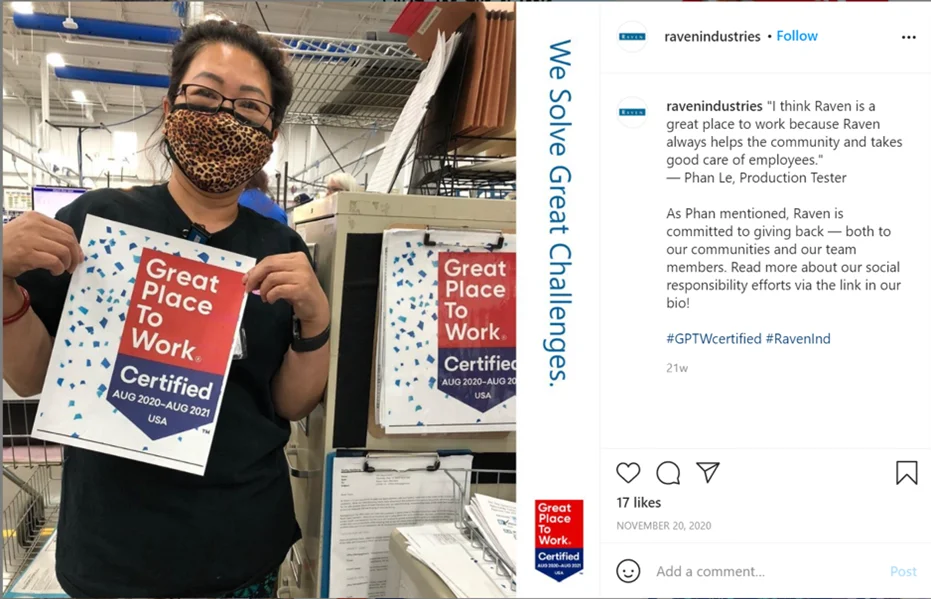 21. Rally for next year

While everyone is celebrating this year's win, let employees know that there is always room for improvement. Continue the success by following up with an action plan soon. Greatness never rests.
There are so many ways to celebrate the unique and amazing culture you've created, and these ideas are just the tip of the iceberg. We can't wait to see the creative ways you celebrate your company culture award!
Make your company culture go viral on Certification Nation Day

Is your company Great Place To Work-Certified? Get Certified and celebrate your company culture with us on Certification Nation Day, November 8, 2023.
---